Account Based Marketing
We integrate ABM into your B2B strategy focusing a group of key accounts to apply a model and action plan for optimizing your B2B marketing efforts and for scaling up ROI.
Digital Marketing
We make your brand stand out in your digital acquisition strategy. Moving from campaigns to conversations and from brand to CX performance. We help you drive that meaningful conversation.
Consumer Journey
Defining the right customer experience strategy linked to your marketing goals and brand positioning. Creating a solid business case focused on key metrics. Inspiring your Demand Gen efforts.
Some of our clients
Ergo – special insurances
Universitätsklinikum Erlangen

Philips – Hearing Solutions

Audio Service – Hearing

Bose Headphones

Signia – WS Audiology

GfK – Growth from Knowledge
Headquarter Nuremberg
Need leads? Have questions? Campaign looming?
You are looking to start your ABM journey or need help with your current program? We'd love to know more.
Feel free to get in touch with us:
+49 911 131 335 00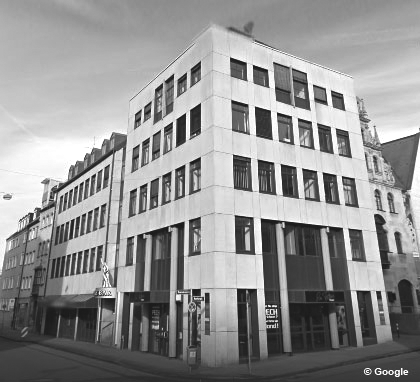 We are located in the heart of Nuremberg, Bavaria/ Germany.
9, Karlstraße
Nuremberg, 90403
Germany